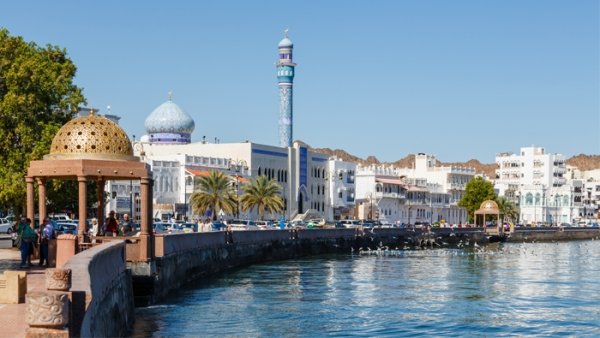 Muscat: Malaysia's model of economic diversification will be the blueprint for Oman, after His Majesty Sultan Qaboos bin Said approved the Sultanate's latest non-oil based growth plan.
Oman's National Programme for Enhancing Economic Diversification has received Royal approval and stems from His Majesty Sultan Qaboos bin Said's interest in addressing the issue and his directives to diversify the economy, Talal Sulaiman Al Rahbi, Deputy Secretary General of the Supreme Council for Planning, confirmed on Tuesday.
Non-oil sectors
His Majesty the Sultan has been stressing the promotion of non-oil sectors of the economy and to find alternatives to support national economic and development efforts in Oman.
Al Rahbi added that the programme is taking place within the context of the implementation of the 9th Five-Year Plan endorsed by the Royal Decree No. 1/2016.
Its implementation will be according to a systematic plan managed by a team of Omani and international experts, working in collaboration with the Malaysian Government through the Delivery Unit (PEMANDU) that reports to the Malaysian Prime Minister.
The Malaysian team is working directly with the Omani team, to ensure that Oman will benefit from the Malaysian economic transformation experience.
The National Programme for Enhancing Economic Diversification involves several steps. These include the implementation of targeted "Labs" (working groups) during September and October of 2016, with the participation of officials and specialists from Government agencies and the private sector, along with civil society organizations and a number of academics.
These work groups will focus on the key sectors already selected as priorities in the economic diversification strategy, namely tourism, manufacturing, and logistics, as well as two fundamental cross-cutting areas – finance, and the labour market and employment. A second stage of the programme will cover fisheries and mining sectors.
The participants in these work groups will strive to translate existing national plans for economic diversification into practical, detailed programmes, finding solutions, initiatives, and detailed projects for immediate application, and then determining the parties responsible, the agreed resources, and funds required for implementation.
They will also set specific timetables and performance indicators. The results of the working groups will be announced, and the programme for implementation will be published once approved. There will also be a clear mechanism to monitor that implementation.
During the implementation of the programme, ideas, opinions and enquiries will be encouraged through community participation. This will contribute to enhancing the output and ensuring the best level of implementation for the projects.
Al Rahbi said by implementation of the National Programme for Enhancing Economic Diversification it would reinforce the existing efforts of government agencies and the private sector to implement their respective plans and strategies. -With inputs from ONA.
Source: Times of Oman