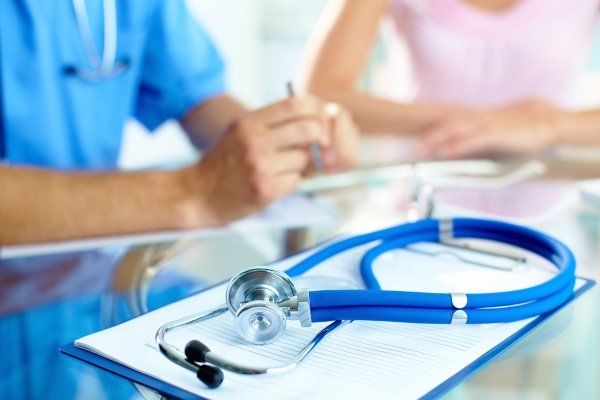 Hasan Arslanyuregi, International Services Group Manager explains how Yeditepe University Healthcare Instutions has made its mark as Turkey's biggest healthcare and education brand while taking pride in their successful international promotion of Turkey through effective delivery of healthcare services to a diverse range of cultures.
As one of the world's most popular holiday destinations, Turkey's appeal in recent years has extended beyond sea and sun vacations to the area of health tourism. It is not just the country's fabulous touristic facilities, but its world-beating hi-tech hospitals and its doctors who are accomplished in specialist treatments and operations, that are now making a mark. People from all around the world are beating a path to a Turkish health tourism sector that is rapidly on its way to becoming a 'brand'.
Explaining that they had moved beyond the phase of infrastructure and new technology investments in support of a team of experienced doctors, Yeditepe University Hospital International Services Manager Hasan Arslanyuregi attributes their success to having personnel that understands the right approach to patients. We talked to Hasan Arslanyuregi about how far the Turkish health tourism sector has come.
Why do you think Turkey is a preferred destination for health tourism?
Healthcare institutions' infrastructure has reached an impressive point. High level technology investments have served to facilitate implementation of the most effective diagnostic and treatment methods, which have become routine practice for expert physicians; healthcare services in Turkey have drawn international attention as people from different countries have got used to using them.
Superior medical outcomes have become the norm, in better surroundings and based on refined concepts of service. This has emboldened Turkey's leading healthcare institutions to start marketing their infrastructure and services abroad. As a result of promotional activities carried out without public sector backing, the number of international health tourists coming to Turkey has risen rapidly.
Haven't these developments encouraged various public sector bodies to start supporting the health tourism sector?
Yes. For example, patients coming to healthcare institutions contracted to Turkish Airlines are now able take advantage of favorable airfares. The Economics Ministry has begun to offer support and incentives for brand promotion and marketing activities carried out abroad. The Ministry of Tourism and the Association of Turkish Travel Agencies (TÜRSAB) have initiated more intensive promotional activities in this field.
In which medical fields is Turkey the preferred option?
Turkey is no longer only favored for cosmetic, eye and dental surgery, but also for higher risk treatments. Advanced techniques and applications that are only available in a few locations around the world are now performed here with ease. Advanced ear surgery, blood pressure reduction renal denervation, robotic treatments for stomach, uterine, ovarian, prostate and kidney cancers, revolutionary robotic surgery techniques, surgery for shaking disorders, successful robotic obesity surgery, and stem cell treatments, epilepsy surgeries, organ transplantations are just a few examples.
How many health tourists did Turkey host last year?
Last year our sector hosted more than a half million health tourists.
OK, so is it sufficient to carry out successful treatments and heavy investments?
Unfortunately not… it is not that easy to get patients to choose you in an environment when there is so much information (and misinformation) out there on the internet. You need to implement country-appropriate marketing strategies.
Is it enough to determine the right strategies based on the right connections? As Yeditepe University Healthcare Instutions, what kind of marketing strategies have you developed?
You have to have a great international marketing team who can speak directly to patients, clearly and effectively explaining the treatment that is going to be performed after obtaining rapid official approval of patients' medical reports, combined with an excellent team of hospital administrators. In this field, the more you invest in people, the more you will succeed. One needs to devote meticulous attention to developing an awareness of the particular needs and sensitivities of different cultures, and behave accordingly. These colleagues actually persuade patients to come to a country whose language they do not understand, perhaps for the first time in their lives. Our international representatives gain patients' confidence in our doctors and infrastructure; they take care of them and their families from the moment they touch down at the airport until the moment they return to their home country.
So it's not enough just to know a foreign language. What does Yeditepe University Healthcare Instutions 's international marketing team pay attention to in greeting and hosting people from different cultures?
Just knowing a foreign language is not enough. One has to enjoy dealing with people as well as having highly developed briefing and organizational skills. All our hospital employees have to be sensitive and responsive to our international patients' needs and expectations. Beyond our infrastructure and technology investments as well as our development of a fabulous team of experienced doctors, Yeditepe University Healthcare Instutions serves patients with a team of people and employees at home and abroad who know the right way to approach each and every patient.
We are serving the needs of diverse cultures by combining the skills and experience of our employees as we promote Turkey's largest education, research and healthcare brand. And just as we take pride in our capacity to offer successful treatments and healthcare services, we are privileged to be able to promote Turkey abroad effectively.
Source: Times of Oman